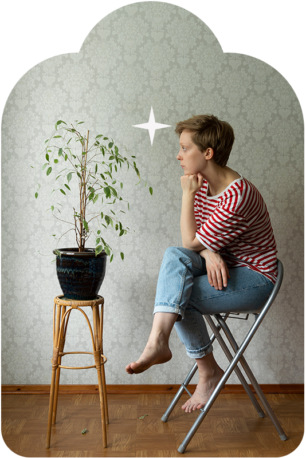 The Museum of Contemporary Emotions is a virtual museum and an experiential narrative about the feelings experienced during the crisis period that started with the pandemic
The Museum of Contemporary Emotions is a part of the Finnish Government's Finland Forward project that supports citizens' mental resilience during the crisis.
The aim of the Finland Forward entity, coordinated by the Prime Minister's Office, is to support the activities of people and society and their coping in a crisis situation, and to reinforce their mental resilience during the crisis by means of communication. Our objective is to provide support for people's feelings, to reinforce their confidence in control over their lives and in important communities, and to create an action channel for help and support. 
The Museum of Contemporary Emotions is a part of this project. The museum stores the feelings of people in Finland as experienced during the pandemic, and it provides the opportunity to reflect on your own feelings through them. Understanding our feelings and returning to reflect on them is important for recovery.   
Feelings have been gathered by examining statistics, search trends, the consumption behaviour of citizens, studies by organizations, phenomena that emerged on social media and the Internet, news and the movement patterns and behaviour of Finns at the turning points of the state of emergency, such as during the entry into force of the Emergency Powers Act and the closure of Uusimaa. To support the collected information, experts from various fields have helped interpret people's behaviour. 
The Museum of Contemporary Emotions was launched in autumn 2021, and it first discussed events from the beginning of the pandemic in 2020. In autumn 2022, the museum was complemented with new content, following Russia's invasion of Ukraine. New content is also dealing with emotions related to climate change.
The Museum of Contemporary Emotions will help us recover and will also record the exceptional period in an exceptional way by being the first museum that focuses on storing feelings of the pandemic. Understanding and storing feelings will also help our society anticipate similar events in the future. The information already gathered at the Museum and the data collected by the Museum will be delivered to the National Archives of Finland and thus to researchers. 
Contact us
Päivi Tampere
Head of Communications
paivi.tampere@gov.fi
+358 50 329 2311