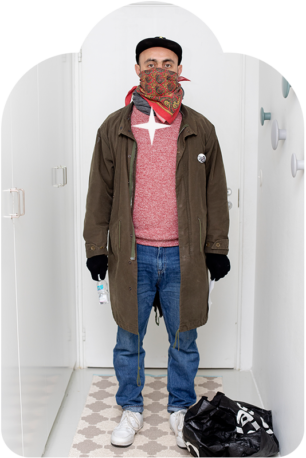 Professional Identity
Surprise
I walk down the familiar street a bit gingerly. When I get to the bend in the road, I slow down. The soundscape feels strange. The continuous hum that's usually always present in the background is no longer there. The one caused by cars, people, trams. Just gone. The silence feels oppressive. An empty bus drives past. It's like a second Christmas Day that never ends. The office building looks unfamiliar, and at the same time, familiar and safe. How long has it been since I was last here? Six months? I hated every second of being laid off. The constant uncertainty and the changed financial situation caused me distress. I got scared when the phone rang, since each call could be about extending the layoff. Or about terminating my employment entirely. I grab the door handle and there's a drum solo going on in my chest. What will my colleagues say when they see me? I wonder if our receptionist is still there, I hope they didn't fire him. It feels like there's a ball of dust in my throat, I try to cough it loose. How many workstations will be empty? 
'I grab the door handle and there's a drum solo going on in my chest.'
Expenses from daily allowances for unemployment grew 58% in 2020
In 2020, Finland's employment rate took a dive due to the pandemic. Nearly a billion euros more were paid in earnings-related allowances than the previous year, and the number of laid-off employees grew to unprecedented heights. It made the numbers of the early 1990s' depression pale in comparison. The long consecutive lay-off periods caused uncertainty in the job markets, and many had to worry about their own future and that of their family. 
Finns were burnt out by remote working apathy
The number of medical statements for sick leave due to mental health issues grew significantly during the state of emergency. The most common diagnoses were acute stress and exhaustion. The monotonous nature of workdays and lack of social interaction were two major factors causing remote working apathy. 
Thank you.
You were not alone with your feelings.
{{ parseInt(result.result_count * 100 / totalVotes)}} %
{{ result.result_name }}