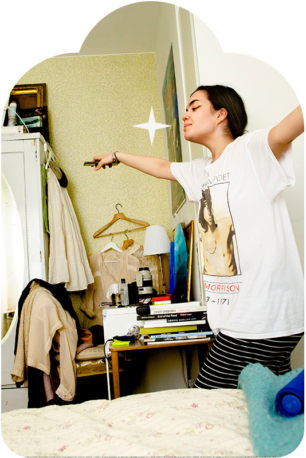 Summer Without Festivals
Surprise
Summer is ruined, all festivals are cancelled. What am I going to do all summer? Where can I go to listen to good music and meet people? I look at a photo taken at a festival last summer and the sad emojis under it. Should I be upset? Should I be disappointed and sad? Now I can spend the entire month at our summer cabin. I don't have to go anywhere, I won't a have schedule. No schedules for the entire summer. I close my eyes and let my imagination run wild. I see myself at the end of a jetty with my feet in the cool water of a lake. I'm holding a worn book I've borrowed from Dad, The Master and Margarita. I finally have time to actually read it. Am I allowed to be excited? 
'No schedules for the entire summer.'
The summer of young adults was more uneventful than usual
There is no denying it – there simply was not much to do in the summer of 2020. Hobbies were limited due to restrictions. For many young people, not having a summer job was a major disappointment. There were fewer jobs available and some of the jobs already agreed on were cancelled. Although the biggest festivals in Finland were cancelled, there were some smaller festivals and park concerts. 
The coronavirus summer was particularly hard on young people
The importance of youth work providing support for everyday life was highlighted in the summer of 2020. A summer holiday is important for children, young people and adults alike. During it, our bodies and minds recover from the year spent working. The summer without festivals brought on new ways to relax, and people turned to nature experiences for relaxation.  
Thank you.
You were not alone with your feelings.
{{ parseInt(result.result_count * 100 / totalVotes)}} %
{{ result.result_name }}