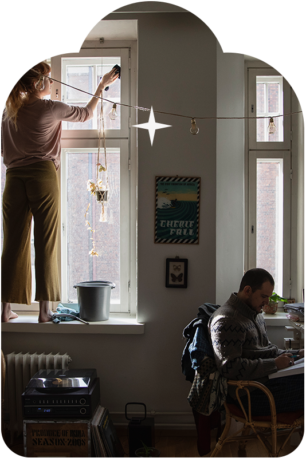 Divorce
Anger
There's much more room in the hallway closet. The smell – or scent? – of my significant other is still there. It makes me feel anger, longing and irritation. I decide to clean the bathroom. Or maybe I'll go for a jog. Longing and the joy of freedom alternate within me. 
'It makes me feel anger, longing and irritation.'
Marriages were under stress in Helsinki
The coronavirus was challenging for marriages, particularly in Helsinki which saw a one-third increase in the number of divorces filed compared to the previous year. The phenomenon was not seen in other cities, and on a national level, the number of divorces actually decreased.  
The emotional rollercoaster brought on by divorce may be surprising
A divorce is always a crisis. The emotions brought on by it and the intensity of the emotions may catch us off guard, but they are justified and processing them is important in order to move on. Anger is such emotion, and processing healthy anger is important for both parties. Sometimes the party that initiated the divorce has difficulties processing their anger because they also feel guilty.  
Thank you.
You were not alone with your feelings.
{{ parseInt(result.result_count * 100 / totalVotes)}} %
{{ result.result_name }}